Scientific Vita
Publi­cations
Con­tact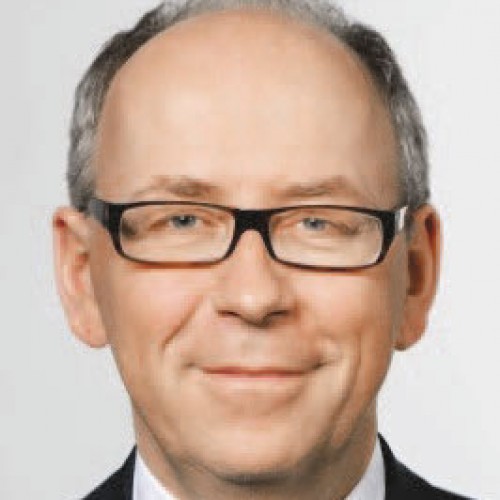 Prof. Dr.
Percy A. Knolle
Academic Education and University Degrees


2000

Habilitation, University of Heidelberg, Heidelberg, Germany, mentor Prof.Meuer

1997

"Facharzt für Innere Medizin"

1992 - 1997

Assistant 1st Medical Clinic, University of Mainz, Prof. Meyer zum Büschenfelde, Mainz, Germany

1991 - 1992

Postdoc with BASF-Research Branch in Boston, USA

1989 - 1991

Experimental MD, German Cancer Research Center; supervised by Prof.Meuer, Heidelberg, Germany

1982 - 1988

Study of Medicine at the Universities of Frankfurt, Birmingham, Paris, Geneva, Strasbourg


Since 2013

Director Institute of Molecular Immunology and Experimental Oncology, Technische Universität München, Germany

2002 - 2012

Director Institute of Molecular Medicine, University of Bonn, Germany

1997 - 2002

Independent group leader at ZMBH (Prof. Schaller), Heidelberg, Germany

1992 - 1997

Assistant 1st Medical Clinic, University of Mainz, Prof. Meyer zum Büschenfelde, Germany

Huang LR, Wohlleber D, Reisinger F, Jenne CN, Cheng RL, Abdullah Z, Schildberg FA, Odenthal M, Dienes HP, van Rooijen N, Schmitt E, Garbi N, Croft M, Kurts C, Kubes P, Protzer U, Heikenwalder M*, Knolle PA*. 2013. Intrahepatic myeloid-cell aggregates enable local proliferation of CD8(+) T cells and successful immunotherapy against chronic viral liver infection. Nat Immunol 14: 574-583.*co-corresponding authorsBöttcher JP, Schanz O, Wohlleber D, Abdullah Z, Debey-Pascher S, Staratschek-Jox A, Hochst B, Hegenbarth S, Grell J, Limmer A, Atreya I, Neurath MF, Busch DH, Schmitt E, van Endert P, Kolanus W, Kurts C, Schultze JL, Diehl L, Knolle PA. 2013. Liver-Primed Memory T Cells Generated under Noninflammatory Conditions Provide Anti-infectious Immunity. Cell reports 3: 779-795.Protzer U, Maini MK, Knolle PA. 2012. Living in the liver: hepatic infections. Nat Rev Immunol 12: 201-213.Review.Wohlleber D, Kashkar H, Gartner K, Frings MK, Odenthal M, Hegenbarth S, Borner C, Arnold B, Hammerling G, Nieswandt B, van Rooijen N, Limmer A, Cederbrant K, Heikenwalder M, Pasparakis M, Protzer U, Dienes HP, Kurts C, Kronke M, Knolle PA. 2012. TNF-Induced Target Cell Killing by CTL Activated through Cross-Presentation. Cell Reports 2: 478-487.Huang LR, Gabel YA, Graf S, Arzberger S, Kurts C, Heikenwalder M, Knolle PA, Protzer U. 2012. Transfer of HBV genomes using low doses of adenovirus vectors leads to persistent infection in immune competent mice. Gastroenterology 142: 1447-1450 e1443.Thomson AW, Knolle PA. 2010. Antigen-presenting cell function in the tolerogenic liver environment. Nat Rev Immunol 10: 753-766. Review.Kern M, Popov A, Scholz K, Schumak B, Djandji D, Limmer A, Eggle D, Sacher T, Zawatzky R, Holtappels R, Reddehase MJ, Hartmann G, Debey-Pascher S, Diehl L, Kalinke U, Koszinowski U, Schultze J, Knolle PA. 2010. Virally infected mouse liver endothelial cells trigger CD8+ T-cell immunity. Gastroenterology 138: 336-346.Klotz L, Burgdorf S, Dani I, Saijo K, Flossdorf J, Hucke S, Alferink J, Nowak N, Beyer M, Mayer G, Langhans B, Klockgether T, Waisman A, Eberl G, Schultze J, Famulok M, Kolanus W, Glass C, Kurts C, Knolle PA. 2009. The nuclear receptor PPAR gamma selectively inhibits Th17 differentiation in a T cell-intrinsic fashion and suppresses CNS autoimmunity. J Exp Med 206: 2079-2089.Diehl L, Schurich A, Grochtmann R, Hegenbarth S, Chen L, Knolle PA. 2008. Tolerogenic maturation of liver sinusoidal endothelial cells promotes B7-homolog 1-dependent CD8+ T cell tolerance. Hepatology 47: 296-305.Limmer A, Ohl J, Kurts C, Ljunggren HG, Reiss Y, Groettrup M, Momburg F, Arnold B, Knolle PA. 2000. Efficient presentation of exogenous antigen by liver endothelial cells to CD8+ T cells results in antigen-specific T-cell tolerance. Nat Med 2000 6: 1348-1354.
Address

Institute of Molecular Immunology and Experimental Oncology
Klinikum München rechts der Isar der TUM
Ismaningerstr. 22
81675 München

eMail