Scientific Vita
Publi­cations
Con­tact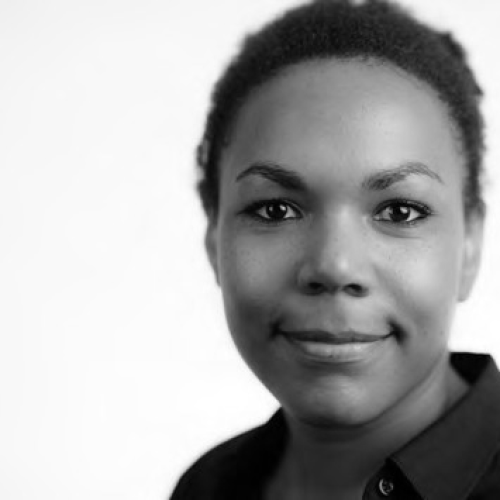 Dr.
Shirin Nkongolo
since 08/2022

Physician in training, Heidelberg University Hospital, Internal Medicine IV: Gastroenterology and Infectious Diseases

2019 - 2022

Postdoctoral Fellow, University Health Network, Toronto Centre for Liver Disease (Gehring; Immunology of Chronic Hepatitis B Research Group)

2016 - 2019

Physician in Training/Clinician-Scientist, Heidelberg University Hospital, Internal Medicine IV: Gastroenterology, Hepatology and Infectious Diseases; and Heidelberg University Hospital, Center for Infectious Diseases, Molecular Virology (S. Urban; Hepatitis B and D Viruses Research Group).

2016 - 2016

Research stay, Institut Pasteur Paris, Département Virologie (Vignuzzi; Group "Rapidly Mutating RNA Viruses")

1. Nkongolo S, Mahamed D, Kuipery A, Sanchez Vasquez JD, Kim SC, Mehrotra A, Patel A, Hu C, McGilvray I, Feld J, Fung S, Chen D, Wallin J, Gaggar A, Janssen HLA*, Gehring AJ*. (2023) Longitudinal liver sampling in patients with chronic hepatitis B starting antiviral therapy reveals hepatotoxic CD8+ T cells. J Clin Invest. 133(1):e158903. doi: 10.1172/JCI158903. *equal contribution.2. Genshaft AS*, Subudhi S*, Keo A*, Sanchez Vasquez JD*, Conceição-Neto N*, Mahamed D, Boeijen L, Alatrakchi N, Oetheimer C, Vilme M, Drake R, Fleming I, Tran N, Tzouanas C, Joseph-Chazan J, Arreola Villanueva M, van de Werken HJG, van Oord GW, Groothuismink ZMA, Beudeker BJ, Osmani Z, Nkongolo S, Mehrotra A, Feld JJ, Chung RT, de Knegt RJ, Janssen HLA, Aerssens J, Bollekens J, Hacohen N, Lauer GM*, Boonstra A*, Shalek AK*, Gehring A*. (2023) Clinical implementation of single-cell RNA sequencing using fine needle aspirate tissue sampling and centralized processing captures compartment specific immunodiversity. Hepatology. Online ahead of print. doi: 10.1097/HEP.0000000000000438. *equal contribution.3. Kuipery A, Mahamed D, Nkongolo S, D'Angelo JA, Johnson-Valiente A, Mehrotra A, Chapman WC, Horton P, McGilvray I, Janssen HLA, Gehring AJ. (2022) The human male liver is predisposed to inflammation via enhanced myeloid responses to inflammatory triggers. Front Immunol. 13:818612. doi: 10.3389/fimmu.2022.818612. 4. Nkongolo S, Mohr I, Wenzel JJ, Khalid D, Mieth M, Mehrabi A, Weiss KH, Schnitzler P. (2022) Hepatitis E seroprevalence, cases and management in a large German centre for liver transplantation. Liver Cancer International. 3(2):72-81. doi: 10.1002/lci2.48. 5. Lempp FA, Roggenbach I, Nkongolo S, Sakin V, Schlund F, Schnitzler P, Wedemeyer H, Le Gal F, Gordien E, Yurdaydin C, Urban S. (2021) A rapid point-of-care test for the serodiagnosis of hepatitis delta virus infection. Viruses. 13:1371. doi: 10.3390/v13122371. 6. Nkongolo S*, Nussbaum L*, Lempp FA, Wodrich H, Urban S, Ni Y. (2019) The retinoic acid receptor (RAR) α-specific agonist Am80 (tamibarotene) and other RAR agonists potently inhibit hepatitis B virus transcription from cccDNA. Antiviral Res. 168:146-155. doi: 10.1016/j.antiviral.2019.04.009. *equal contribution.7. Nkongolo S*, Ni Y*, Lempp FA, Kaufman C, Lindner T, Esser-Nobis K, Lohmann V, Mier W, Mehrle S, Urban S. (2014) Cyclosporin A inhibits hepatitis B and hepatitis D virus entry by cyclophilin-independent interference with the NTCP receptor. J Hepatol. 60(4):723-731. doi: 10.1016/j.jhep.2013.11.022. *equal contribution.8. Ni Y, Lempp FA, Mehrle S, Nkongolo S, Kaufman C, Fälth M, Stindt J, Königer C, Nassal M, Kubitz R, Sültmann H, Urban S.(2014) Hepatitis B and D viruses exploit sodium taurocholate co-transporting polypeptide for species-specific entry into hepatocytes. Gastroenterology. 146(4):1070-1083. doi: 10.1053/j.gastro.2013.12.024.
Address

Molecular Virology, Translational Virology
Heidelberg University Hospital
Im Neuenheimer Feld 344
69120 Heidelberg

Phone

06221 56 310229


eMail