Thursday Lunch Lecture
07 | 06 | 2023
Events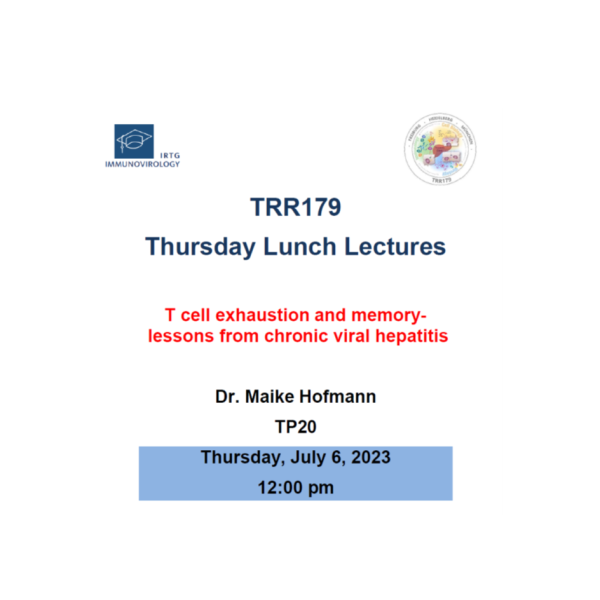 Dr. Maike Hofmann, TRR179 TP20 (Department of Medicine II, Gastroenterology, Hepatology, Endocrinology and Infectious Diseases, Medical Center University of Freiburg) will speak on "T cell exhaustion and memory - lessons from chronic viral hepatitis". It´s worth joining!
IRTG Cafe
03 | 17 | 2023
Events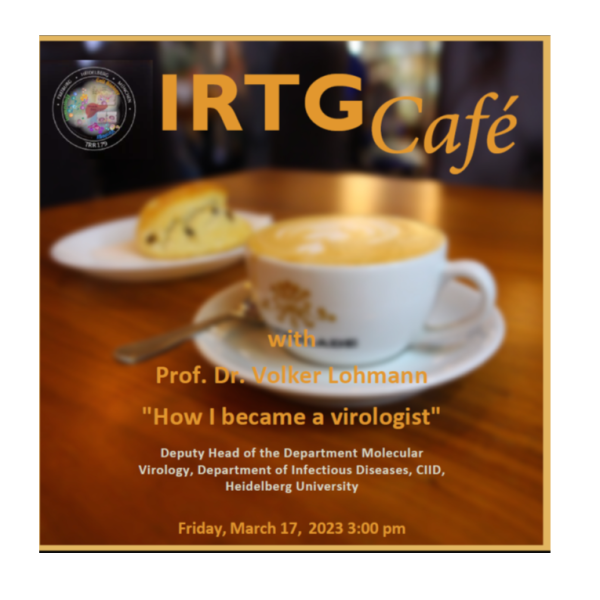 Volker Lohmann, PI of the TRR179, TP17 and Deputy Head of the Department "MOLECULAR VIROLOGY", Department of Infectious Diseases, CIID, at Heidelberg University Hospital, will talk in relaxed atmosphere about his career and more!"How I became a virologist"
IRTG Cafe
02 | 03 | 2023
Events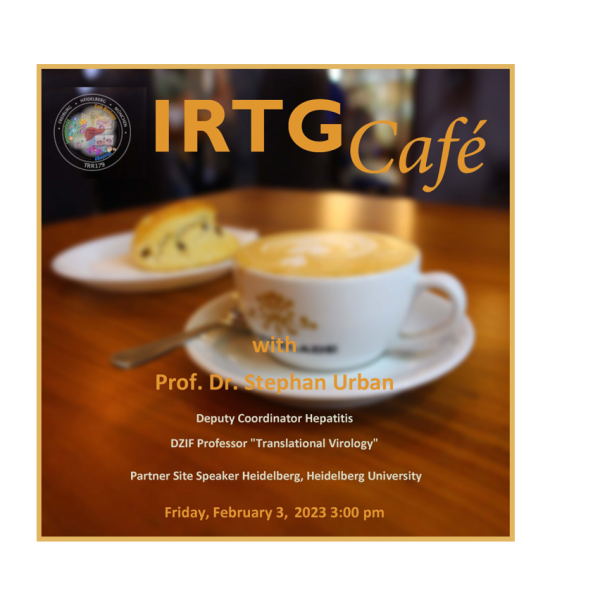 Stephan Urban, PI of the TRR179, TP15 and DZIF professor at Heidelberg University Hospital will join us at the IRTG Cafe to tell us more about his story.
Read more...
IRTG Cafe
12 | 02 | 2022
Events
TRR179 Alumni Andreas Oswald is sharing his experience.
Read more...
IRTG Cafe
02 | 25 | 2022
Events
Today Joachim Lupberger, a Group Leaderat Inserm U1110 (Strasbourg, France9 will give us an insight into his daily work.