Scientific Vita
Publi­cations
Con­tact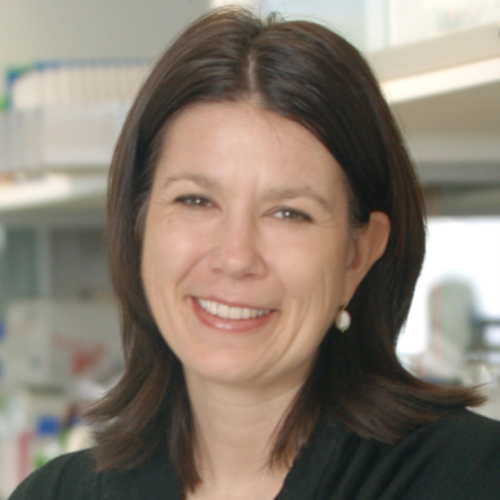 Prof. Dr.
Adelheid Cerwenka
Academic Education and University Degrees


2007

Venia Legendi for Immunology, University of Heidelberg, Faculty of Medicine, Heidelberg, Germany, mentor Prof. Stefan Meuer, Heidelberg, Germany

1991 - 1995

PhD, Institute of Immunology, University of Vienna, Austria, supervised by Prof. Walter Knapp

1986 - 1991

Diploma in Pharmacy, Institute of Immunology, University of Vienna, Austria


2017 - today

Full Professor of Immunbiochemistry, Heidelberg University, Medical Faculty Mannheim, Germany

2003 - 2017

Head of Boveri Junior Group "Innate Immunity" at the German Cancer Research Center, Heidelberg, Germany

2001 - 2003

Head of Laboratory, Division of Autoimmune Diseases, Novartis Research Institute, Vienna, Austria

1998 - 2001

Post-doc, DNAX Research Institute and University of California, San Francisco, USA, with Prof. Lewis L. Lanier

1996 -1998

Post-doc, University of California, San Diego, CA, USA and at the Trudeau Institute, NY, USA, with Prof. Richard W. Dutton

Rölle A, Pollmann J, Ewen E, Halenius A, Hengel H, Cerwenka A. 2014. IL-12-producing monocytes and HLA-E drive NKG2C+ NK cell expansion in HCMV infection. J Clin Invest 124:5305-16Schlecker E, Fiegler N, Arnold A, Altevogt P, Rose-John S, Moldenhauer G, Sucker A, Paschen A, Textor S, Cerwenka A. 2014. Metalloprotease-mediated shedding of B7-H6, the ligand of the activating receptor NKp30, from tumor cells. Cancer Research 74:3429-40Stojanovic A, Fiegler N, Brunner-Weinzierl M, Cerwenka A. 2014. CTLA-4 is expressed by activated mouse NK cells and inhibits NK cell IFN γ- production in response to mature dendritic cells. J Immunol 192:4184-91.Roelle A, Pollmann J, Cerwenka A. 2013. Memory of infections – an emerging role for Natural Killer Cells. PloS Pathog 9: e1003548. Review.Fiegler N, Textor S, Arnold A, Rölle A, Oehme I, Breuhahn K, Moldenhauer G, Witzens-Harig M, Cerwenka A. 2013. Downregulation of the activating NKp30 ligand B7-H6 by HDAC inhibitors impairs tumor cell recognition by NK cells. Blood 122:684-693.Ni J, Miller M, Stojanovic A, Garbi N, Cerwenka A. 2012. Sustained effector function of IL- 12/15/18 preactivated NK cells against established tumors J Exp Med 209:2351-65.Textor S, Dürst M, Janssen L, Accardi R, Tommasino M, Trunk MJ, Porgador A, Gissmann L, Cerwenka A. 2008. Activating NK cell receptor ligands are differentially expressed during progression to cervical cancer. Int J Cancer 123:2343-53.Cerwenka A, Baron JL, Lanier LL. 2001. Ectopic expression of retinoic acid early inducible-1 gene (RAE-1) permits NK cell-mediated rejection of a MHC class I-bearing tumor in vivo. Proc Natl Acad Sci USA 98:11521-6.Cerwenka A, Lanier LL. NK cells, viruses and cancer. 2001. Nature Immunol Rev. 1:41-49. ReviewCerwenka A, Bakker ABH, McClanahan T, Wagner J, Wu J, Phillips JH, Lanier LL. 2000. Retinoic acid early inducible genes define a ligand family for the activating NKG2D receptor in mice. Immunity 12: 721-727.
Address

Office: Tridomus, Haus C, Ebene 5
Ludolf-Krehl-Strasse 13 - 17
Lab: Tridomus, Haus B, Ebene 3
Ludolf-Krehl-Strasse 7 - 11
D-68167 Mannheim

eMail