Scientific Vita
Publi­cations
Con­tact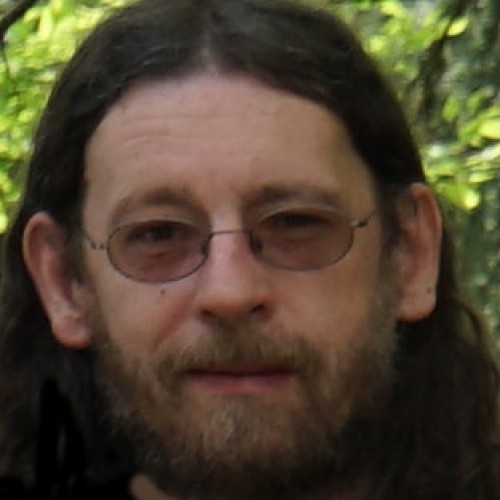 Dr.
Stefan Seitz
Since 2011

Research Associate in the group of Prof. Dr. Ralf Bartenschlager, Dept. of Infectious Diseases, Molecular Virology, University Heidelberg.

2002 - 2010

Research Associate in the group of Prof. Dr. Stephan Urban, Dept. of Infectious Diseases, Molecular Virology, University Heidelberg.

University training and degree

1999

3rd State Examination in Medicine

1995 - 1997

Study of Molecular Biology, Center for Molecular Biology, Heidelberg, supervised by Prof. Dr. Heinz Schaller

1991 - 1999

Study of Medicine at University Erlangen, Heidelberg and Mannheim

Lauber C, Seifert, M, Bartenschlager R, Seitz, S. 2019. Discovery of highly divergent lineages of plant-associated astro-like viruses sheds light on the emergence of potyviruses. Virus Res. 260:38-48.Mutz P, Metz P, Lempp FA, Bender S, Qu B, Schöneweis K, Seitz S, Tu T, Restuccia A, Frankish J, Dächert C, Schusser B, Koschny R, Polychronidis G, Schemmer P, Hoffmann K, Baumert TF, Binder M, Urban S, Bartenschlager R. 2018. HBV Bypasses the Innate Immune Response and Does Not Protect HCV From Antiviral Activity of Interferon. Gastroenterology. 154:1791-1804.Corcuera A, Stolle K, Hillmer S, Seitz S, Lee JY, Bartenschlager R, Birkmann A, Urban A. 2018. Novel non-heteroarylpyrimidine (HAP) capsid assembly modifiers have a different mode of action from HAPs in vitro. Antiviral Res. 158:135-142.Lauber C1, Seitz S1,2, Mattei S, Suh A, Beck J, Herstein J, Börold J, Salzburger W, Kaderali L, Briggs JAG, Bartenschlager R. 2017. Deciphering the Origin and Evolution of Hepatitis B Viruses by Means of a Family of Non-enveloped Fish Viruses. Cell Host Microbe. 22(3):387-399. (1equal contribution, 2corresponding author)Seitz S, Iancu C, Volz T, Mier W, Dandri M, Urban S, Bartenschlager R. 2016. A Slow Maturation Process Renders Hepatitis B Virus Infectious. Cell Host Microbe. 20(1):25-35.Binder M, Eberle F, Seitz S, Mücke N, Hüber CM, Kiani N, Kaderali L, Lohmann V, Dalpke A, Bartenschlager R. 2011. Molecular mechanism of signal perception and integration by the innate immune sensor retinoic acid-inducible gene-I (RIG-I). J Biol Chem. 286(31):27278-87.Ni Y, Sonnabend J, Seitz S, Urban S. 2010. The pre-s2 domain of the hepatitis B virus is dispensable for infectivity but serves a spacer function for L-protein-connected virus assembly. J Virol. 84(8):3879-3888.Petersen J, Dandri M, Mier W, Lütgehetmann M, Volz T, von Weizsäcker F, Haberkorn U, Fischer L, Pollok JM, Erbes B, Seitz S, Urban S. 2008. Prevention of hepatitis B virus infection in vivo by entry inhibitors derived from the large envelope protein. Nat Biotechnol. 26(3):335-341.Seitz S, Urban S, Antoni C, Böttcher B. 2007. Cryo-electron microscopy of hepatitis B virions reveals variability in envelope capsid interactions. EMBO J. 26(18):4160-4167.Engelke M, Mills K, Seitz S, Simon P, Gripon P, Schnölzer M, Urban S. 2006. Characterization of a hepatitis B and hepatitis delta virus receptor binding site. Hepatology. 43(4):750-760.
Address

Department of Infectious Deseases, Molecular Virology
Medical Faculty, Heidelberg University
Im Neuenheimer Feld 344
69120 Heidelberg

eMail