Scientific Vita
Publi­cations
Con­tact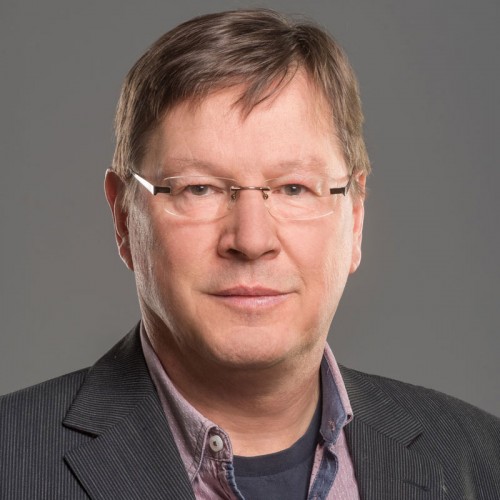 Prof. Dr.
Stephan Urban
Academic Education and University Degrees


2000

Habilitation at the faculty for Biosciences, venia legendi Molecular Biology at the Ruprecht-Karls-Universität Heidelberg, Germany

1995 - 2000

Post doctoral fellow at the ZMBH Heidelberg (Prof Dr. Heinz Schaller).

1991 - 1995

Ph.D. thesis, Dept. of Virology supervised by Prof. Dr. P. H. Hofschneider, Max-Planck-Institut für Biochemie, Martinsried, Germany.

1991

Diploma in Biochemistry at the University of Tübingen, Germany.

1982 - 1987

Study of Chemistry, Biochemistry and Philosophy in Tübingen and Munich, Germany.


2014 - present

Full professor (W3) "Translational Virology" at the Medical Faculty of the Heidelberg University, Germany.

2008 - 2014

Professorship (apl.) at the Faculty for Biosciences at Heidelberg University, Germany

2001 - present

Research group leader at the Department of Infectious Diseases, Molecular Virology of the University Hospital Heidelberg, Germany.

2000 - 2001

Stipendium of the Schaller foundation at the ZMBH, Heidelberg, Germany.

Lempp FA, Schlund, F, Rieble, L, Nussbaum L, Link C, Zhang Z, Ni Y, Urban S. 2019. In vitro recapitulation of the complete HDV replication cycle allows efficient antiviral drug evaluation. Nat Commun. 10(1):2265.Zhang Z, Filzmayer C, Ni Y, Sültmann H, Mutz P, Hiet MS, Vondran FWR, Bartenschlager R, Urban S. 2018. Hepatitis D virus replication is sensed by MDA5 and induces IFN-β/λ responses in hepatocytes. J Hepatol. 69(1):25-35.Hoh A, Heeg M, Ni Y, Schuch A, Binder B, Hennecke N, Blum HE, Nassal M, Protzer U, Hofmann M, Urban S, Thimme R. 2015. HBV-infected HepG2hNTCP cells serve as a novel immunological tool to analyze the antiviral efficacy of CD8+ T cells in vitro. J Virol. 89(14):7433-8.Ni Y, Lempp FA, Mehrle S, Nkongolo S, Kaufman C, Fälth M, Stindt J, Königer C, Nassal M, Kubitz R, Urban S. 2014. Hepatitis B and D viruses exploit sodium taurocholate co-transporting polypeptide for species-specific entry into hepatocytes. Gastroenterology. 146(4):1070-1083.Meier A, Mehrle S, Weiss TS, Mier W, Urban S. 2012. The myristoylated preS1-domain of the Hepatitis B Virus L-protein mediates specific binding to differentiated hepatocytes. Hepatology. 58(1):31-42.Schulze A, Mills K, Weiss TS, Urban S. 2012. Hepatocyte polarization is essential for the productive entry of the hepatitis B virus. Hepatology. 55(2):373-383.Ni Y, Sonnabend J, Seitz S, Urban S. 2010. The pre-s2 domain of the hepatitis B virus is dispensable for infectivity but serves a spacer function for L-protein-connected virus assembly. J. Virol. 84(8):3879-3888.Petersen J, Dandri M, Mier W, Lutgehetmann M, Volz T, von WF, Haberkorn U, Fischer L, Pollok JM, Erbes B, Seitz S, Urban S. 2008. Prevention of hepatitis B virus infection in vivo by entry inhibitors derived from the large envelope protein. Nature Biotechnol. 26(3):335-341.Seitz S*, Urban S*, Antoni C, Böttcher B. 2007. Cryo-electron microscopy of hepatitis B virions reveals variability in envelope capsid interactions. EMBO J. 26(18):4160-4167 (*equal contribution).Gripon P, Rumin S, Urban S, Le Seyec J, Glaise D, Cannie I, Guyomard C, Lucas J, Trepo C, Guguen-Guillouzo C. 2002. Infection of a human hepatoma cell line by hepatitis B virus. Proc Natl Acad Sci U S A. 99(24):15655-15660.
Address

Department of Infectious Diseases
Molecular Virology Medical Faculty
Heidelberg University
Im Neuenheimer Feld 345
69120 Heidelberg

eMail