Scientific Vita
Publi­cations
Con­tact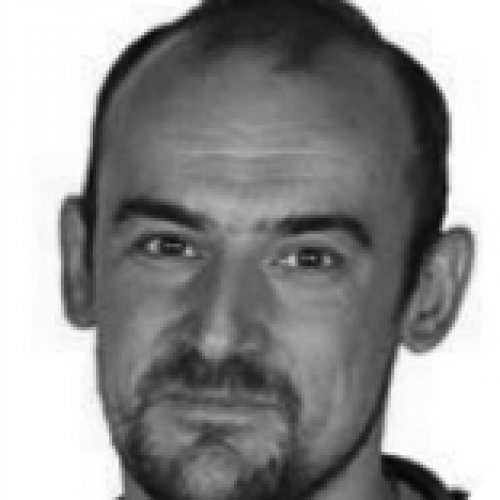 Prof. Dr.
Carl Herrmann
Since 2023

Professor Dept. Bioinformatics, Institute of Pharmacy and Molecular Biotechnology, University Heidelberg

2018 - 2023

Assistant-professor (Akademischer Oberrat) medical Faculty University Heidelberg

2013 - 2018

Group leader in the Division of theoretical bioinformatics, DKFZ Heidelberg, and assistant-professor (Akademischer Rat) at the Institute of Pharmacy and Molecular Biotechnologie (IPMB), University Heidelberg

2003 - 2013

Assistant-professor, University of Marseille and IBDML, CNRS (France)

2001 - 2003

Postdoc at the department of theoretical physics, University of Turin (Italy)

1999 - 2001

Postdoc at the department of theoretical physics, University Halle-Wittenberg

Liu L, Liu C, Quintero A, Wu L, Yuan Y, Wang M, Cheng M, Leng L, Xu L, Dong G, Li R, Liu Y, Wei X, Xu J, Chen X, Lu H, Chen D, Wang Q, Zhou Q, Lin X, Li G, Liu S, Wang Q, Wang H, Fink JL, Gao Z, Liu X, Hou Y, Zhu S, Yang H, Ye Y, Lin G, Chen F, Herrmann C, Eils R, Shang Z, Xu X. 2019. Deconvolution of single-cell multi-omics layers reveals regulatory heterogeneity. Nat.Commun. 10(1):470.Chan CW, Gu Z, Bieg M, Eils R, Herrmann C. 2019. Impact of cancer mutational signatures on transcription factor motifs in the human genome. BMC Med. Genomics. 12(1):64. doi: 10.1186/s12920-019-0525-4.Thier MC, Hommerding O, Panten J, Pinna R, García-González D, Berger T, Wörsdörfer P, Assenov Y, Scognamiglio R, Przybylla A, Kaschutnig P, Becker L, Milsom MD, Jauch A, Utikal J, Herrmann C, Monyer H, Edenhofer F, Trumpp A. 2019. Identification of Embryonic Neural Plate Border Stem Cells and Their Generation by Direct Reprogramming from Adult Human Blood Cells. Cell Stem Cell 24(1): 166-182.e13.Raffel S, Falcone M, Kneisel N, Hansson J, Wang W, Lutz C, Bullinger L, Poschet G, Nonnenmacher Y, Barnert A, Bahr C, Zeisberger P, Przybylla A, Sohn M, Tönjes M, Erez A, Adler L, Jensen P, Scholl C, Fröhling S, Cocciardi S, Wuchter P, Thiede C, Flörcken A, Westermann J, Ehninger G, Lichter P, Hiller K, Hell R, Herrmann C, Ho AD, Krijgsveld J, Radlwimmer B, Trumpp A. 2017. BCAT1 restricts αKG levels in AML stem cells leading to IDHmut-like DNA hypermethylation. Nature. 551(7680): 384–388. Bauer T, Trump S, Ishaque N, Thürmann L, Gu L, Bauer M, Bieg M, Gu Z, Weichenhan D, Mallm JP, Röder S, Herberth G, Takada E, Mücke O, Winter M, Junge KM, Grützmann K, Rolle-Kampczyk U, Wang Q, Lawerenz C, Borte M, Polte T, Schlesner M, Schanne M, Wiemann S, Geörg C, Stunnenberg HG, Plass C, Rippe K, Mizuguchi J, Herrmann C*, Eils R*, Lehmann I*. 2016. Environment-induced epigenetic reprogramming in genomic regulatory elements in smoking mothers and their children. Mol. Syst. Biol. 12(3): 861–861. (*equal senior contribution)Peifer M, Hertwig F, Roels F, Dreidax D, Gartlgruber M, Menon R, Krämer A, Roncaioli JL, Sand F, Heuckmann JM, Ikram F, Schmidt R, Ackermann S, Engesser A, Kahlert Y, Vogel W, Altmüller J, Nürnberg P, Thierry-Mieg J, Thierry-Mieg D, Mariappan A, Heynck S, Mariotti E, Henrich KO, Gloeckner C, Bosco G, Leuschner I, Schweiger MR, Savelyeva L, Watkins SC, Shao C, Bell E, Höfer T, Achter V, Lang U, Theissen J, Volland R, Saadati M, Eggert A, de Wilde B, Berthold F, Peng Z, Zhao C, Shi L, Ortmann M, Büttner R, Perner S, Hero B, Schramm A, Schulte JH, Herrmann C, O'Sullivan RJ, Westermann F, Thomas RK, Fischer M. 2015. Telomerase activation by genomic rearrangements in high-risk neuroblastoma. Nature. 526(7575): 700–704.Steinhauser S, Kurzawa N, Eils R, Herrmann C. 2016. A comprehensive comparison of tools for differential ChIP-seq analysis. Brief. Bioinform. 17, bbv110.Nolte N, Kurzawa N, Eils R, Herrmann C. 2015. MapMyFlu: visualizing spatio-temporal relationships between related influenza sequences. Nucleic Acids Res. 43, W547–W551.Herrmann C, Van de Sande B, Potier D & Aerts S. 2012. i-cisTarget: an integrative genomics method for the prediction of regulatory features and cis-regulatory modules. Nucleic Acids Res. 40, e114–e114.Thomas-Chollier M, Darbo E, Herrmann C, Defrance M, Thieffry D, van Helden J. 2012. A complete workflow for the analysis of full-size ChIP-seq (and similar) data sets using peak-motifs. Nat. Protoc. 7(8): 1551–1568.
Address

Institute of Pharmacy and Molecular Biotechnology & BioQuant
Faculty of Engineering Sciences
Ruprecht-Karls-University
Heidelberg

Phone

06221 54-51249


eMail